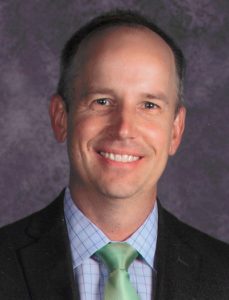 Mr. Thomas Connolly has been appointed as the new Principal of Rock Brook School, located in Skillman, New Jersey.
Thomas Connolly brings over 20 years of public and private school experience along with an extensive background as an educator and school administrator. After earning his bachelor of science degree in speech pathology and audiology from Clarion University, Mr. Connolly went on to earn a master of science degree in education of the deaf and hard of hearing from Bloomsburg University. In addition, he holds Council on Education of the Deaf (CED) certification.
Mr. Connolly's teaching background includes positions as a response to intervention teacher in the Lebanon Township School District and as a teacher of the deaf and hard of hearing at the Summit Speech School in New Providence, New Jersey. In addition to his teaching experience, Mr. Connolly served as an assistant principal in the Clinton Township School District and as a principal in the Florham Park School District. Furthermore, he has worked as a mentor for aspiring school leaders in the nationally recognized NJEXCEL program and has conducted action research projects in his tenure to examine pedagogical approaches and best practices.
Mr. Connolly is a school leader who clearly aligns with Rock Brook's mission and vision. He shared "I am excited to be joining the Rock Brook School community and for the opportunity to share my passion and dedication in education and ensuring the success of all students."
On behalf of the Rock Brook school community, we welcome Mr. Connolly to our team and look forward to partnering with him to continue the excellence at Rock Brook School.