Make a Difference
Become a Donor
There are a variety of ways you can help Rock Brook School continue to grow. Below are several options for making a donation.

2023 Annual Appeal
February 21, 2023
Dear Friends of Rock Brook School,
For nearly three years, the pandemic has prevented our students from fully participating in many of the authentic experiences that we know are so important for their growth and development. While a few cases of COVID-19 have occurred this year, we have substantially moved on from the many challenges and restrictions of the pandemic.
Throughout this year, vital program experiences like field trips, community based activities, and work-based learning opportunities, have not only returned, but have been greatly expanded. This expansion of community experiences across all grade levels and vocational training programs for our high school students has put a tremendous demand on our one and only Rock Brook School bus.
Therefore, the focus for this year's annual appeal is directed toward acquiring a new "school-to-work" passenger van. A new van will allow us to more efficiently transport our high school students to their job sites, while keeping the Rock Brook bus available for class field trips and other community experiences.
A new passenger van will also become an essential element of our expanded high school work-based learning program. I am thrilled to announce a new and unique experience that we have been planning for several years. At the beginning of the 2023-24 school year, Rock Brook School will open a student-run business in a nearby commercial retail space. This new off campus business will provide our high school students with the ultimate in real world vocational training. More details on this exciting venture will be released soon.
Please know that even a small donation today will go a long way toward helping us achieve our goals. Your tax deductible donation, whether earmarked for our new passenger van or directed to our general Rock Brook School Foundation Fund, will assist our efforts to provide students with the experiences they need to be ready for whatever lies ahead.
As we drive toward the future, thank you for helping us put the pandemic in the rearview mirror!
With Appreciation,
W. Glenn Famous
Executive Director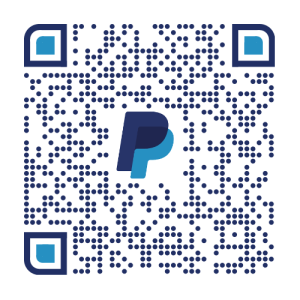 Donation Online
Mail in Check
Print this Form, complete and send with your check (payable to Rock Brook School) to:
Rock Brook School
109 Orchard Road
Skillman, NJ 08558
In-Kind Contributions
In addition to monetary support, Rock Brook often receives a variety of in-kind contributions of goods or services, office equipment, furniture, computer hardware and software, etc. Please contact us at 908-431-9500 or info@rock-brook.org if you have something you would like to contribute.
Matching Gifts
Many companies offer matching gift programs that match your donation. You can contact your employer's Human Resources Department and request a matching gift form.
United Way
The Rock Brook School is a participating agency with the United Way. If your company participates, please designate Rock Brook to be the recipient of your contribution.
Donations made to Rock Brook School provide funds to cover improvements, enhancements and training not covered by tuition dollars. Rock Brook School is a Not for Profit 501 (c) (3) Organization.