Special Calendar Notes:
All classes and related services will continue to be conducted via Google Meet, a remote live video platform that is part of our Google Classroom approach to learning.
To: All Rock Brook School Sending Districts.
From: W. Glenn Famous, Executive Director
Re: School Reopening Schedule
Date: August 21, 2020
This document outlines Rock Brook School's reopening schedule, for the 2020 – 2021 school year, due to an emergency health situation created by the COVID-19 pandemic.
· The school will remain all virtual from September 8, 2020 – September 25, 2020.
· On-site instruction will begin on Tuesday, September 29, 2020.
Reminder: RBS is closed on Monday, September 28, 2020, due to a holiday.
Special note:
· Effective September 8th a modified full-day schedule will run from
8:30 am – 2:00 pm, Monday – Friday, until further notice.
· Effective September 8th and continuing after the September 29th on-site return,
all Fridays will be virtual. This will continue until further notice.
Students may choose to stay virtual after the on-site return, per Governor Murphy's Order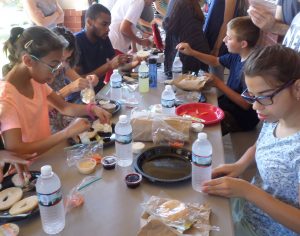 RBS Interim School Hours – Due to COVID-19

Regular Day for Students
8:30 am – 2:00 pm

Early Dismissal for Students
8:30 am – 12:30 pm

Delayed Opening for Students
10:30 am – 2:00 pm
---
20-21 One Page Calendars
2020 calendar REVISED 10 21 20 one page – This version has the Interim School Hours
---
21-22 One Page Calendars
2021 RBS ESY Calendar – Approved 4/13/21
2021-2022 RBS School Year Calendar Approved 4/13/21